My name is Andy Neale. I work in IT..blah, blah, blah….
I am a 40 something bloke (with ambitions of being a 'Chap') I have a variety of interests that primarily involve combinations of Photography, American Football, Travel, Music, Beer, …& anything interesting.
I am the official photographer for The Sandwell Steelers American Football Club, I also photograph Weddings, events and anything that takes my fancy.
I am married with a family and live in the West Midlands.
Anybody looking for a PRINCE2 certified Project Manager and willing to offer a large salary…You're in luck!
My ambition is for my wife and I to retire and live in Portugal where i can take photographs in nice conditions nearly every day, the sooner the better.
This site is a place for me to put up some of the things that interest me and also to spout off on all the things that cross my mind. Yes, most of it is drivel, but I have to get these thoughts out my head to make room for new stuff.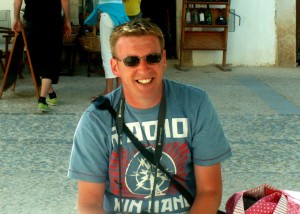 "Ingenuity is often a substitute for forgetfulness" Andy Neale 2010
And NO YES , I'm not on finally on Facebook !
If you want to contact me: